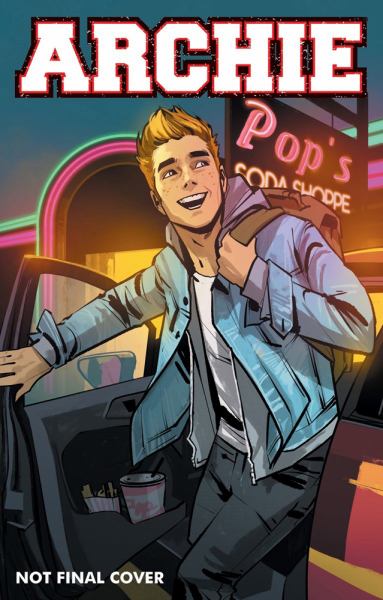 Archie: Volume One
I've never read an Archie comic, nor have I seen Riverdale, but I get the premise. Archie goes to high school. His best friend likes hamburgers. Archie is torn between two girls. The end. But, like I said, I've never read one, so maybe there's more to it. I mean, a non-superhero comic character who has been published continuously since 1942 has to have something interesting.
Cut to, an Archie reboot by famed superhero writer Mark Waid (Kingdom Come, Fantastic Four, Daredevil, et al). This is a reboot that doesn't deviate front the source material too much (I think). The art is wonderful with big, colorful panels and cartoony characters with a modern style. Jughead loves cheeseburgers (but he's rich). Archie has just broken up with Betty because of "the lipstick incident" and Veronica, a rich snob, moves to town and steals his attention. Archie is a loveable clutz. Moose is a dumb football player.  Nothing revolutionary, but familiar for new and old readers.
Archie: Volume One contains light, suitable-for-all-ages stories with a modern twist for a 78-year-old character.
Collects issues 1-6 by Mark Waid and Fiona Staples